This is a working and tested guide for all those who wants to transfer(copy) their SMS messages from Nokia to Android phones.
Step 1:
Install Nokia Suite
Connect your Nokia phone via USB and select Nokia Suite when prompted
Launch Nokia Suite and backup the phone(via Tools > Backup)
Don't forget to backup the messages when doing the backup and deselect the options that you don't want.
The file will be saved in .nbu format.
Exit Nokia Suite completely via the system tray menu.
Step 2:
Install NbuExplorer & open your previously saved .nbu file
Collapse the Messages section
You will see two options like in the screenshot
Right click on the predifinbox option and select Export to save all the Inbox messages
Right click on the predsent option and select Export to save all the Sent messages
The messages will be saved in .vmg format as multiple files.
Screenshot: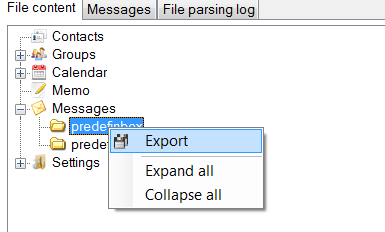 Step 3:
Copy all the  .vmg files to your phone storage/SD Card.
Install VMG Converter in your Android phone
Launch the app and import all the  .vmg files and follow the instructions
Voila ! You've transferred all the messages from you good ol' Nokia 🙂
Note: I haven't tested this method with the latest Lumia phones. If this works in your Lumia, feel free to post your comments.